Kohl's New Partner for 2018 Teddy Bear Drive!
A year long drive to collect Teddy Bears for Banner Cardon's Children's Hospital.
Learn More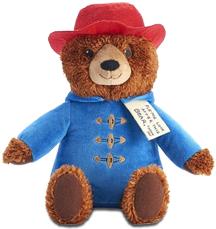 Our good friends at Banner Cardon's Children's Hospital are in need of a year long supply of "Teddy Bears". Each new child admitted into the hospital receives a welcome package of a Teddy Bear, crayons and coloring book to help
Read more
"Our Charities Thank You!"
A big Thank You to all the Rockin' for Kids supporters for showing your commitment to our community with your generous water and food donations!
Jan Terhune -
Executive Director, Mathew's Crossing
Thank you for your incredible donation of toys for our children. Your generosity made a big difference for all the children throughout the year and during this holiday season.
Julie Anich, BA -
Banner Cardon's Children's Hospital
Our Associate Partners