The Monastery
Our Venue Partner for Rockin' for Kids Events!
Check them out!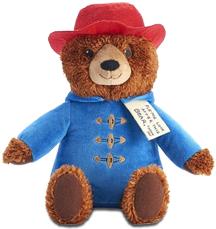 We initially started this drive years ago for stuffed animals for various Children's Hospitals in the valley. After choosing Banner Cardon's Children's Hospital as our primary Children's Hospital nearly nine years ago, all of or donated stuffed animals are directed
Read more
"Our Charities Thank You!"
A big Thank You to all the Rockin' for Kids supporters for showing your commitment to our community with your generous water and food donations!
Jan Terhune -
Executive Director, Mathew's Crossing
Thank you for your incredible donation of toys for our children. Your generosity made a big difference for all the children throughout the year and during this holiday season.
Julie Anich, BA -
Banner Cardon's Children's Hospital
Our Associate Partners