We initially started this drive years ago for stuffed animals for various Children's Hospitals in the valley. After choosing Banner Cardon's Children's Hospital as our primary Children's Hospital nearly nine years ago, all of or donated stuffed animals are directed there.
Our good friends at Banner Cardon's Children's Hospital are in need of a year long supply of "Teddy Bears" and here's why…
Each new child admitted into the hospital receives a welcome package of a Teddy Bear, crayons and coloring book to help ease the stress, anxiousness and uncertainty of a place filled with things that are scary to a child.
In 2016, Rockin' for Kids donated on our supporters behalf nearly 100 Teddy Bears, but as you can imagine it is not nearly enough to guarantee every child one who is admitted receives one. Our goal is to make sure that every child during the scary time of the unknown has a little something to comfort them.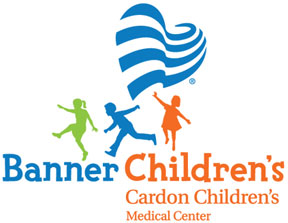 In an effort to get as much for your donation as possible, we are purchasing Teddy Bears from the Kohl's Cares® program which is available at every Kohl's store. 100% of the profits from the sale of their stuffed animals goes to their children's charities. This gives us a double hit for your donation since 100% of your donation goes to by stuffed animals for Banner Cardon's Children's Hospital! WIN WIN WIN!!!
Here's two ways you can help!
Option 1: Purchase a stuffed animal from Kohl's, they're located next to every cashier's station. Delivery it to any Strangeland show (please make sure to give directly to someone in the band) and we'll make sure Banner Cardon's Children's Hospital receives your gift!
Option 2: Donate Online, we'll purchase and deliver on your behalf!
To donate, just click on the "PayPal Donate Now" button below where you'll be taken to a SECURE PayPal site where you can donate 1 to 100 Teddy Bears!
NO PayPal account is required!
Just enter quantity you'd like to donate, then "Continue". Use your major Debit or Credit Card by selecting "Pay with Debit or Credit Card", or "Log In" and use your PayPal account.
SAFE. SECURE. EASY! – Thank you for your support!!